Me and my friend Alex, co-founder of our vintage shop (Bijou vintage) had a chance to present our vintage collection at the Drake Hotel a couple weeks ago. It was a great opportunity for shopping and networking too!
My favourite pieces were made by
Irene Stickney
, who owns the Make Den at 69 Vintage Collective on Bloor St West. Her collection featured cute crop tops, lace tanks and sheer kimono jackets!


If you're into DIY, you can learn to make your own (and all other sewing basics) at the

Make Den,

or contact Irene to purchase your own.
Danielle had a great collection of jewelery but I was almost more interested in her hair!

I envy her proenza-styled tips so much!
Alex and I also had some great discussion with Danielle, a Toronto based jewellery designer who also sells her pretty pieces on etsy.

I was so blown away by the pieces I couldn't not take home a necklace!

I left with a clear + chain cameo
necklace and with of course, a business card; I was eyeing a Pyrite stone necklace the entire time as well. Lots of vintage chain, crystal and pyrite;

they'd go great with a pretty white dress or blouse!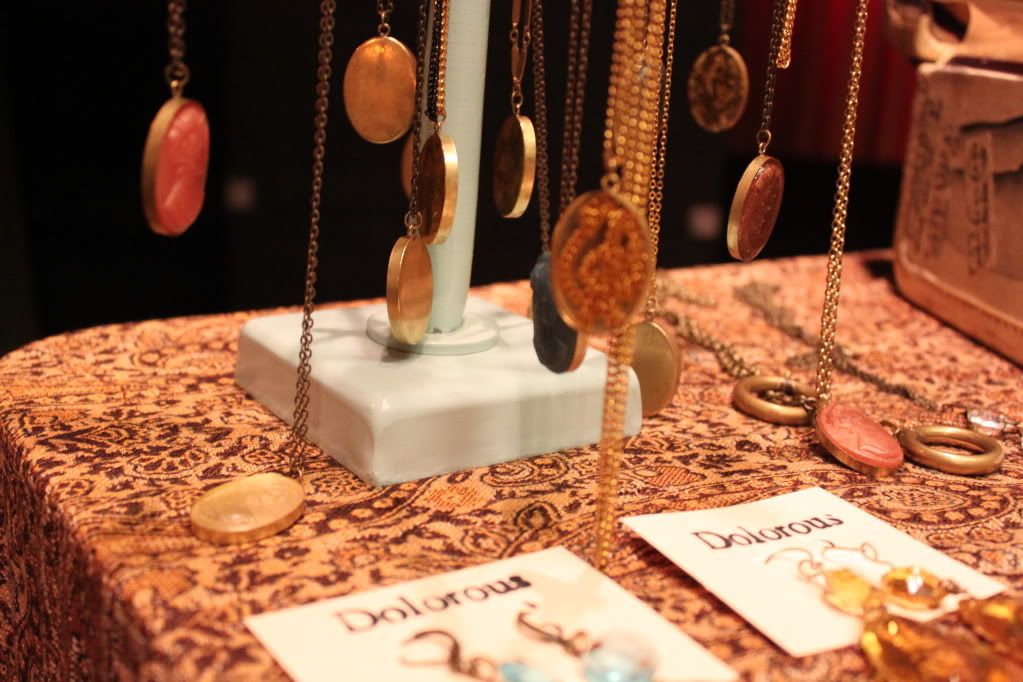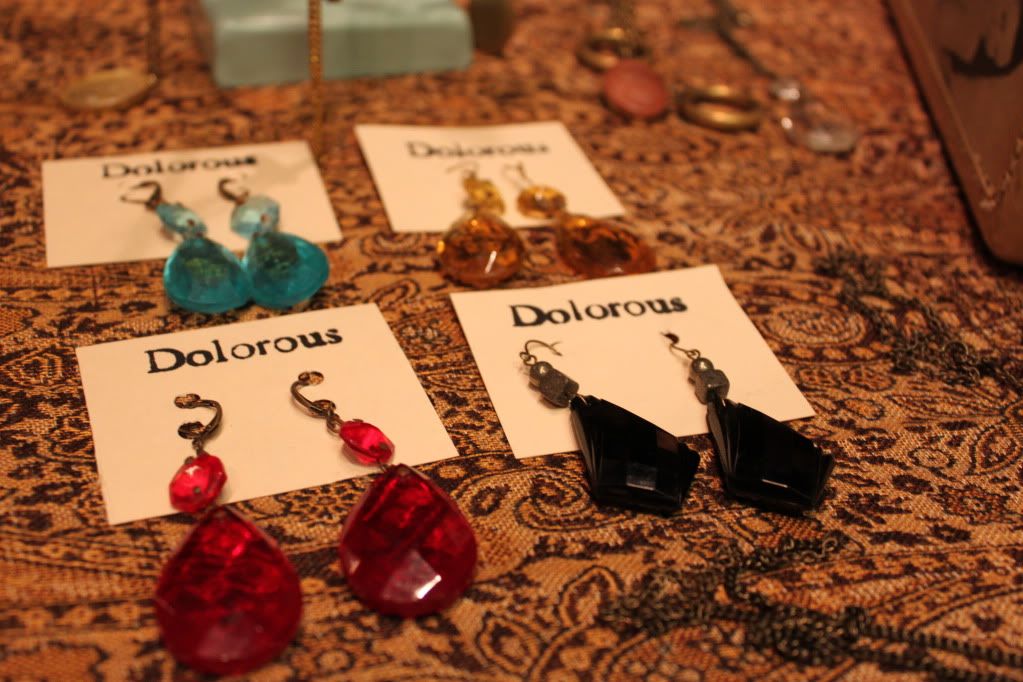 pretty pyrite necklaces from Dolorous.