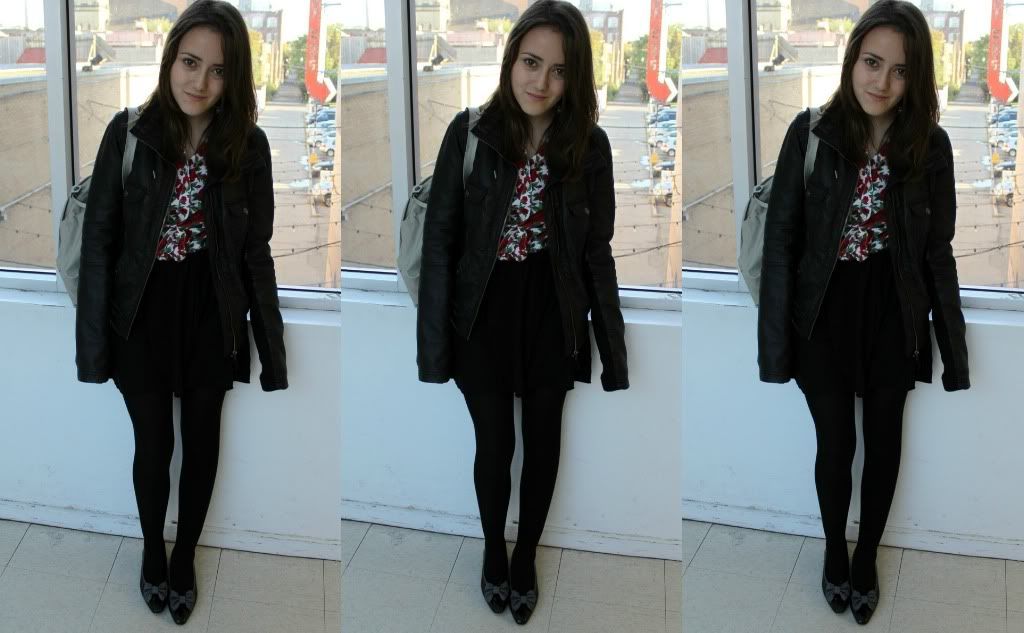 blouse - thrift $4

/ dress - thrift $6 /

shoes - thrift $8

/ backpack - fjallraven kanken $80 / leather jacket - garage $50
I spent the afternoon hanging out with my friend Victoria... we had sushi, menchies & Starbucks. So surprised we didn't get sick from all the food! I went thrifting on Saturda with my mom and bought about $40 worth of clothes you'll definitely be seeing over the next few weeks, the blous & shoes are just the beginning!
I'm also going to begin marking the new items in my wardrobe with

*orange*

on the blog, that way, you'll know what I've recently added to my closet.