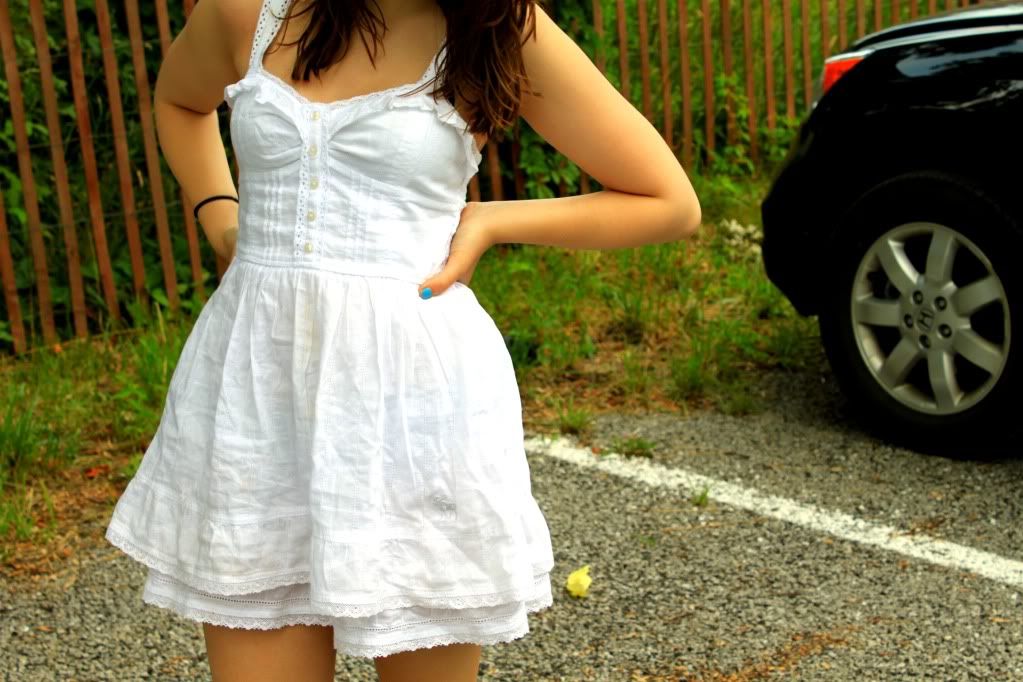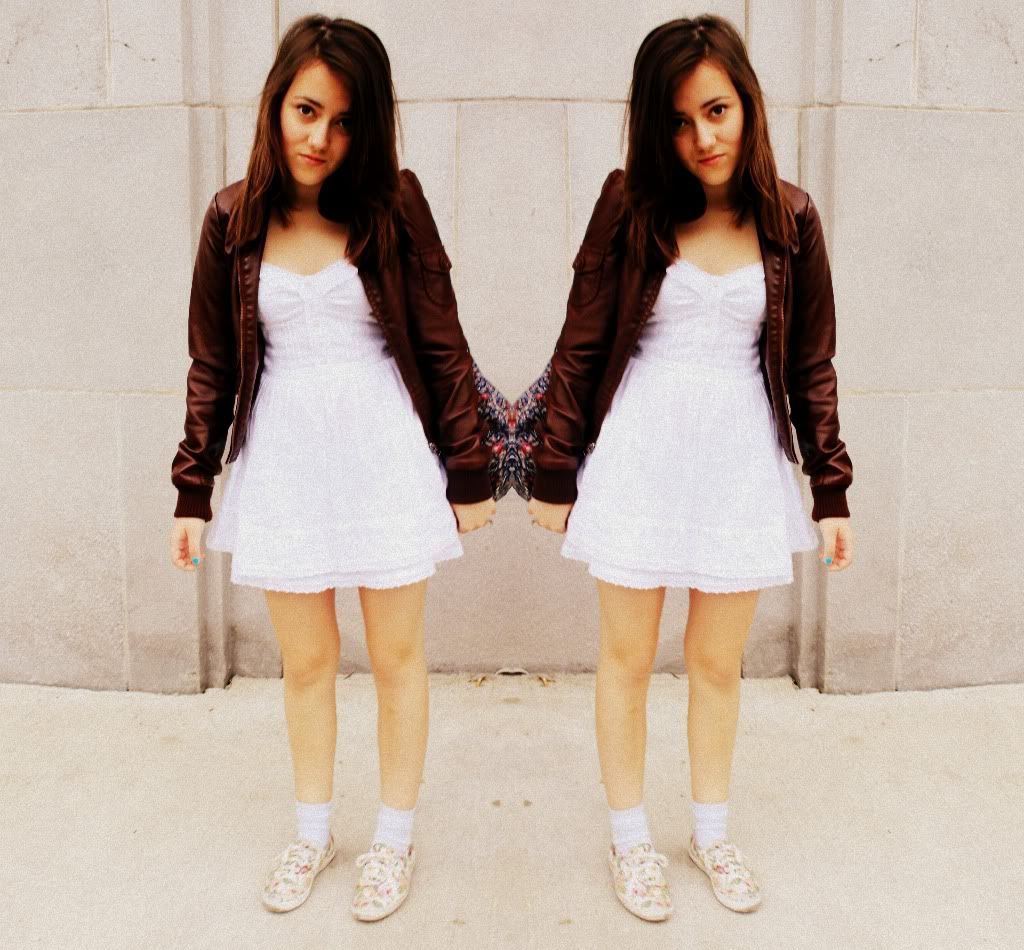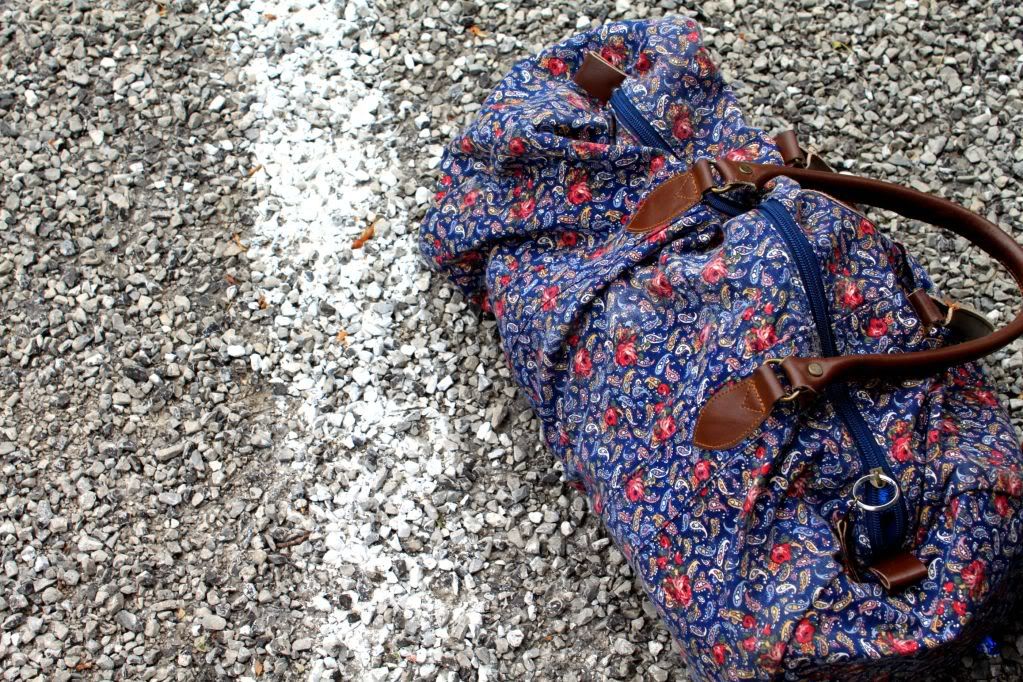 dress: abercrombie kids $23 / shoes: vintage keds $30 / duffel bag: vintage
$25

Went to the beach on Saturday with my friends! Full on road trip,

3 hours of driving

+

fish and chips

, tanning and ice cream sandwiches!

Here's a picture of my new little white dress and yes, it's from the

dreaded

abercrombie

! My friend dragged me in to the kiddie store and we found these great dresses that miraculously even fit her (she's 5' 10"!!) for

only $23 tax and all

!
++

It was my first time wearing socks like that with sneakers

(my vintage floral keds)

and I loved it!

So today's questions:

Have any of you guys been rocking socks and sandals or calve socks and sneaks? Why or why not?!