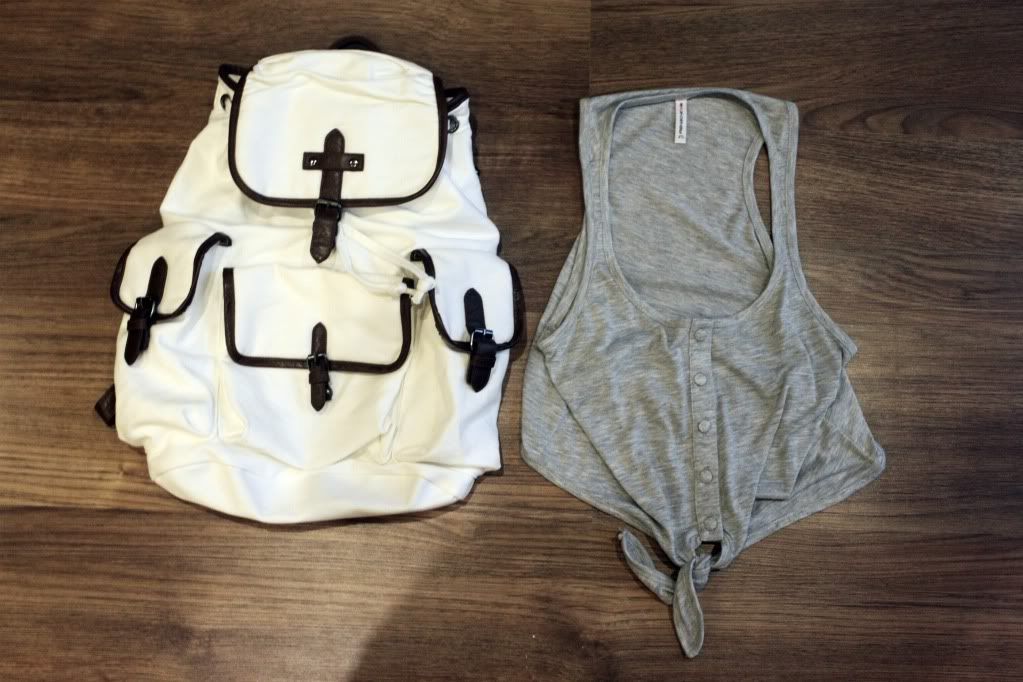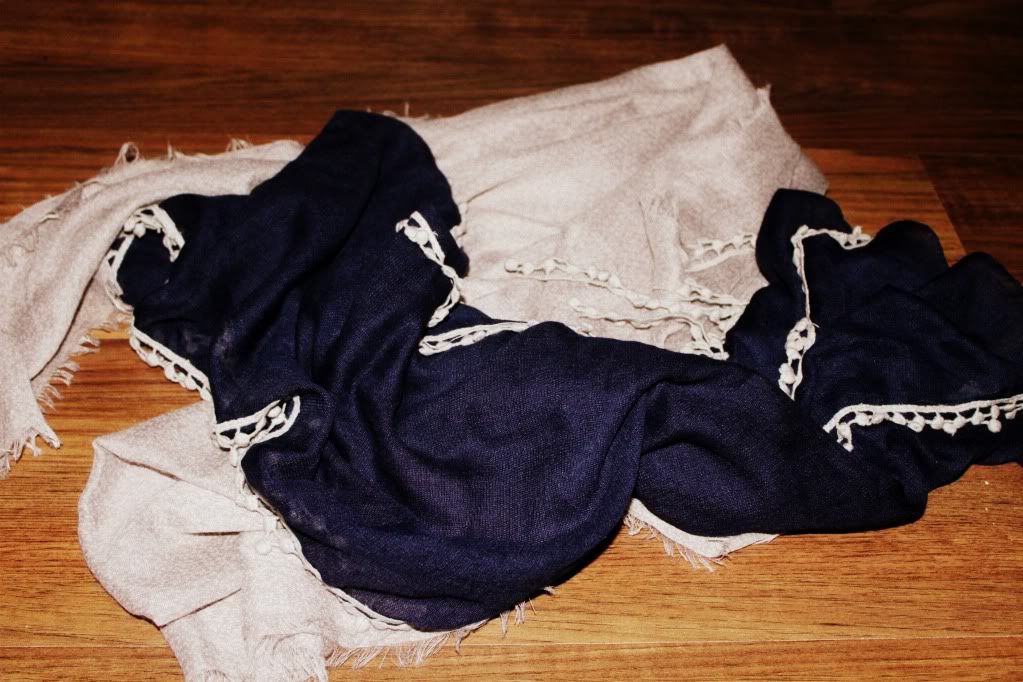 Hey guys! I've been spending the last week in Hungary. I won't give you further detail on my location but I've been having a lot of fun! I picked up a couple stuff today when I went shopping with my cousin and I thought I'd share.
Interestingly

I don't usually like this type of backpack

(though I do have a not-so-secret obsession with backpacks) but I fell in love with the simple colour and size. I also don't have many summery scarves so I picked up a couple cause they were on sale today.
Hope y'all have fun summer shopping too! I'll be sure to update while I'm here.
backpack - $15.00
tie tank top - $7.00
scarves - $5.00 each